Chronic inflammation and low back pain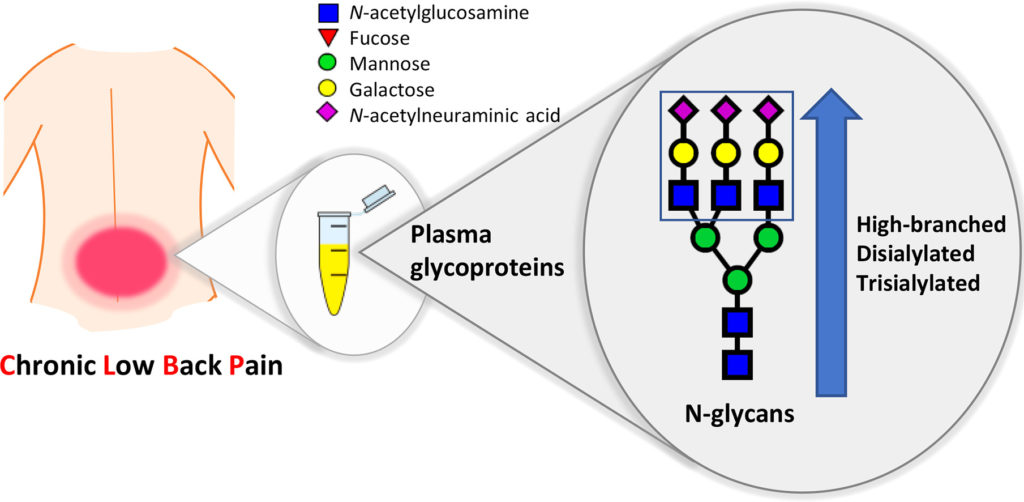 Last Thursday, July 5, 2018, a manuscript1 reporting results from a large multicentric case-control study of patients with chronic lower back pain (CLBP) was published in Biochimica et Biophysica Acta (BBA) – General Subjects. The work was funded by the EU FP7 project PainOmics in which we participate. The study of plasma N-glycome composition in patients with CLBP was led by prof. Gordan Lauc (Genos LLC). One of the main observations of the study was that changes in the plasma N-glycome of patients with chronic low back pain are consistent with those usually seen in chronic inflammation. PolyOmica is proud to be part of the PainOmics consortium and of this particular investigation!
1.
Trbojević-Akmačić, I., Vučković, F., Vilaj, M., Skelin, A., Karssen, L. C., Krištić, J., Jurić, J., Momčilović, A., Šimunović, J., Mangino, M., De Gregori, M., Marchesini, M., Dagostino, C., Štambuk, J., Novokmet, M., Rauck, R., Aulchenko, Y. S., Primorac, D., Kapural, L., Buyse, K., Mesotten, D., Williams, F. M. K., van Zundert, J., Allegri, M. & Lauc, G. Plasma N-glycome composition associates with chronic low back pain.
B
(2018). doi:
10.1016/j.bbagen.2018.07.003